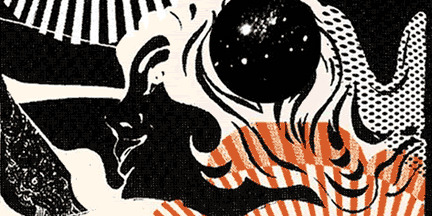 "Mirage"
from the album Midnight Movies
2004
[iTunes]
Midnight Movies formed in Los Angeles in 2002. Comprised of Gena Olivier (vocals, drums), Larry Schemel (guitar), and Jason Hammons (keyboards, guitar), the indie rock trio quickly crafted a moody and stylish sound.
They became a major face on the L.A. music scene within a year, earning a nomination for Best New Artist at the L.A. Weekly Music Awards in May 2003. Just as their self-released six-song EP arrived, Midnight Movies followed up their previous nomination with a Best Pop/Rock Band nomination in spring 2004.
Midnight Movies' self-titled studio-length debut was released on Emperor Norton records the following August.
~ MacKenzie Wilson, All Music Guide
Watch the video for Mirage for free at the iTunes Music Store.
Midnight Movies