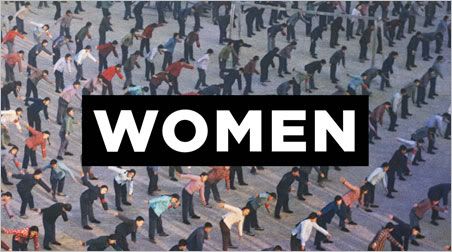 "Black Rice"
from the album Women
2008
iTunes
Utilizing old tape machines and ghetto blasters in fellow Canadian musician Chad VanGaalen's basement, outdoor culvert, and crawl space, Women recorded their self titled album over the course of four months. A lo-fi journey through a musical landscape reminiscent of rock music from yesteryear, Women is wholly unique in its efforts.
With a nostalgic undercurrent, songs such as "Black Rice" seem as though they could have been performed at the original Woodstock yet "Sag Harbor Bridge" reveals how this band has channeled the musically experimental nature of Jimi Hendrix and Pink Floyd into their own work. While "Upstairs" begins simple and almost chipper, it morphs into this groaning, painful song with screeching strings in the background but somehow remains an enjoyable song. The brief "January 8th" (1 minute and 58 seconds long) swells with its chant-like spirituality. This debut album effort illustrates the success of how Women stretched its imagination to make an album coherent without being boring.