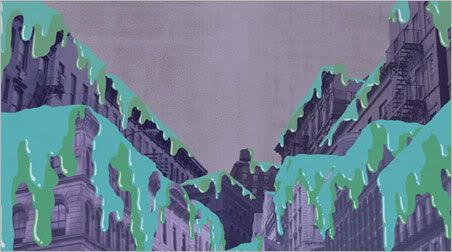 "What You Do to Me"
from the album Blakroc
2009
iTunes
For some inexplicable reason, Dame Dash's work with the Roc somehow prepared him to work with rock. The co-founder of Roc-a-Fella Records, the seminal hip-hop label that he started with Jay-Z, is one of the masterminds behind Blakroc, a collaboration between Ohio's The Black Keys and a whole slew of prominent rappers. While such cross-genre projects often result in a sloppy patchwork, Blakroc goes a long way toward erasing the unpleasant memories of the rock/rap mash-ups of the '90s.
That's not to say there aren't awkward musical concoctions — as good as it is to hear the voice of dearly departed Ol' Dirty Bastard on one track that also features Ludacris, it treads dangerously close to a forced, craggy collaboration of the Jay-Z-meets-Limp Bizkit variety. Most of the tracks, though, are inspired.
The strongest pieces feature rappers well-versed in both indie rock and performing with lives bands — namely Mos Def and Raekwon. Mos's words effortlessly glide across Dan Auerbach's psych-rock composition "On the Vista."
There are also pleasant surprises: On "Ain't Nothing Like You (Hoochie Coo)," Diplomat Jim Jones's verse refuses to be outmuscled by Mos Def's hook or Auerbach's coos of "la la la la," and Billy Danze of M.O.P. is fantastically energetic on "Hope You're Happy."