Tuesday, November 2, 2010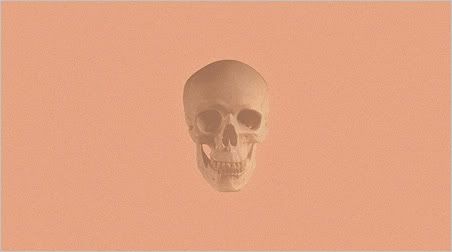 "50s"
from the album One of Us
2010
iTunes
Three albums in four years may seem like an insurmountable feat for some bands, but Cincinnati, Ohio-based band Pomegranates have managed to accomplish the supposedly impossible by adding the October 26 release of their full-length album, One of Us, to their already impressive resume.
One of Us opens with its title track, a number that dazzles with faint guitars for just about the first minute, before emerging into its prominent, bass-backed rhythm that begins to carry the tone for the entire album. As the five-minute opener fades into the following track, "50s," the same components of rhythm hold steady while the guitars appear, disappear, and reappear in the charming manner that is so characteristic of Pomegranates' sound.
Sparked by the ignition of the first song, the entire album continues, for the most part, with energy, at many times stepping into boundaries reminiscent of '80s new wave. The throwbacks and visits to trends of decades past come quite noticeably in "50s," and "Prouncer," the slightly more driving fourth track that follows "White Fawn," which becomes, like similar songs on the album "Perception" and "Venus," slightly lost amidst the upbeat songs that surround them. These three tracks aren't necessarily a drag to listen to — they're dreamy, ambient, and heavily instrumental with soft, if any, vocals — but the songs that tend to follow serve their purpose well in bringing the listener back to attention before drifting off too much.
With the transitions back and forth between the dreaminess and upbeat rhythms of the thirteen songs on One of Us, and the swapping vocals between Joey Cook and Isaac Karns, there is a certain element of ebb and flow throughout the album.
After the ambience of "Perception" comes the still gentle, but more rhythmic, "Create Your Own Reality," which once more picks up the strong rhythm section, but still features wavy guitars and some shimmering instrumentals. The next song, "Anywhere You Go" continues in a similar fashion, backed by pulsing guitars, while "Between Two Dreams," a charming piano piece slows things down, albeit a bit awkwardly amongst the flurry of the album.
Reclaiming the ever-present rhythm of the album comes "The Positive Light" and "Demond," the latter being a bit fuzzier than the neatness of the first. From there, the album deflects back to one of its atmospheric benchmarks, the appropriately titled "Venus." Heading into the final two tracks of the album, "Skull Cakin'" reintroduces the energetic, upbeat feeling from the beginning of the album, almost bringing One of Us full circle, before plunging into the more experimental, nearly space-like closer, "Into the Water, Into the Air."
One of Us, like most albums, has its highs and lows, but as a whole, is exceptionally impressive. With everything from the album's '80s fringes and energetic rhythms to its enigmatic, shimmery instrumentals, Pomegranates have shown that, despite their relatively short existence, they are a band capable of creating music with skill and delivering it successfully.
tagged
Pomegranates