Monday, March 10, 2014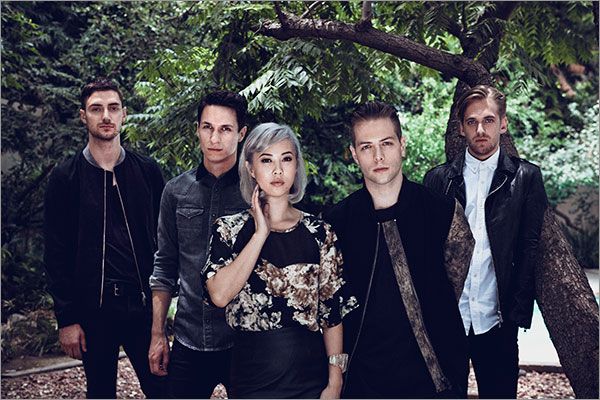 BY RACHEL SCHROEDER | Jonk Music
When New Zealand natives The Naked and Famous came to legendary Laurel Canyon in Los Angeles, they didn't know what to expect. After settling in the beautiful, serene place, the band decided to change up their sound a bit, skewing it toward something more translatable into live performance. This was arguably a very good decision, as the band has been touring in support of their sophomore album In Rolling Waves almost nonstop since September with a tour set to continue until this October.
After meeting in music college in Auckland, Thom Powers and Alisa Xayalith formed a partnership that would quickly grow into the band that we know today. The Naked and Famous released their first album, Passive Me, Aggressive You, mainly in various bedrooms with no expectations of the steady rise to popularity that would occur. Although the band has come a long way since their debut, they have stayed true to their artistic ideals, insisting on self-producing almost all of the tracks on their new release.
Listening to The Naked and Famous' new album, In Rolling Waves, one hears a sort of tribute to their earlier work, incorporating a lot of the same synth sounds. However, they have expanded it, leaving space for passionate emotions to swell in the cracks. "Hearts Like Ours" is a pop ballad reminiscent of a classic '80s movie soundtrack, with a pounding drum track, an expansive synth-heavy sound, and vocals that absolutely soar. Going in a completely different direction, "A Stillness" mixes electronic sounds with acoustic guitar to create a light, rollicking tone.
The Naked and Famous will be paying the Majestic Theatre a visit, playing a sold out show Tuesday night with ON AN ON. Hope you got your tickets early, because this will certainly be a night not to miss.
tagged
The Naked and Famous
|
in
Concert Preview,
Madison