Tuesday, April 22, 2014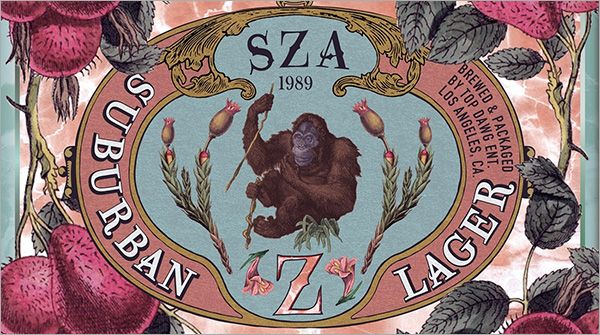 ►
"Babylon"
from the album
Z
2014
iTunes
BY ANDREW CONLEY | Jonk Music
SZA produced "Babylon" with DJ Dahi and filmed a music video for it. But for her debut LP, Z, label mate Kendrick Lamar joins SZA for this impassioned introspective.
It's hard to not draw parallels between SZA's sensuality and that of FKA Twigs in "Papi Pacify." Unfortunately for our lead here, being crucified [and drowning in a creek (if you check out the video version) isn't exactly a rosy end to this fiery tale. Kendrick adds his own layer of grief to the song, but he picks it up too. As his emotion builds his flow opens up, nicely contrasting SZA's quiet calm. Though somewhat woebegone, "Babylon" is packed with desire and a beat that relaxes any tension, making "Babylon" a great baby-making playlist addition.
SZA's voice is powerful. You can hear it as her voice influxes and stresses ever so slightly like a blues guitarist bending slightly out of tune. But the power is overtaken by the fact that the song starts and ends in the same place, making the song more of a statement or call for help than a journey. It's bookended by SZA's ask for crucifixion — at once admitting her guilt for her hopeless situation as well as letting us know this story has already concluded.
tagged
Kendrick Lamar,
SZA
|
in
Andrew Conley,
Songs